Crème de Singe
Will Benedict
Cinémathèque Robert-Lynen, Paris
A special screening curated by Will Benedict
Tuesday, November 10th, 2015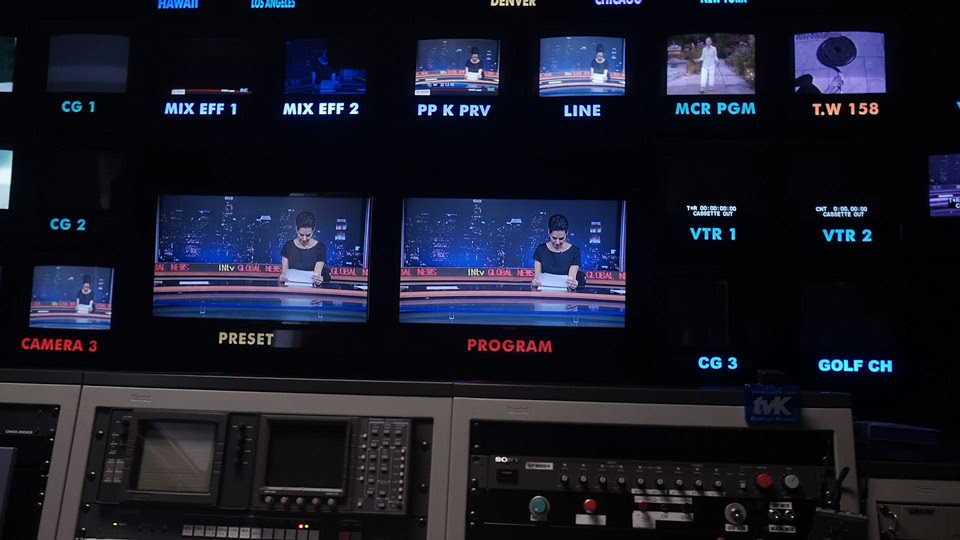 Will Benedict, Toilets Not Temples, 2014. HD video, 25'30. Courtesy of the artist
For this curated screening, artist Will Benedict cuts and inserts his video works with excerpts of different concerts—by Genesis P-Orridge and Philip Glass for instance—a b&w film about a japanese gardener and an Israeli commercial for Mc Donald's. By doing so he expresses his elective affinities and exudes loudly, noisily, with funny and mind-blowing effects, visual samples which cut in the deep.
Visual fullness, informational dizziness, cascade of open windows opening on other windows and stating the obvious! Will Benedict's practice talks about this new "Kingdom of Images," this new empire with various flags and without frontiers. Everywhere images wrap our mind with a rotten exoticism, a moldy nimbo, with stale desires … The hambergurisation of our societies, of our neurosis, our voracious appetite of images eats us! We consume images, as we consume very big burgers: until sickness!
Born in 1978 in Los Angeles, Will Benedict lives and works in Paris. He participated in the Ljubljana Biennial in 2015 and will be in the Berlin Biennial in 2016. He has recently exhibited in the following art spaces and galleries: Overduin & Co., Los Angeles; Bortolami Gallery, New York; Gavin Brown's enterprise, New York; Bergen Kunsthall; Balice Hertling, Paris; dépendance, Brussels.