We Will Go Far, Lick In The Past, If It Was
Laure Prouvost
Cinémathèque Robert-Lynen, Paris
Tuesday, June 28th, 2016

We Will Go Far, 2015, HD video, 8'40
Lick In The Past, 2016, HD video, 8'25
If It Was, 2015, HD video, 8'52
Courtesy of the artist, MOT International (London/Brussels), Galerie Nathalie Obadia (Paris/Brussels) & carlier | gebauer (Berlin)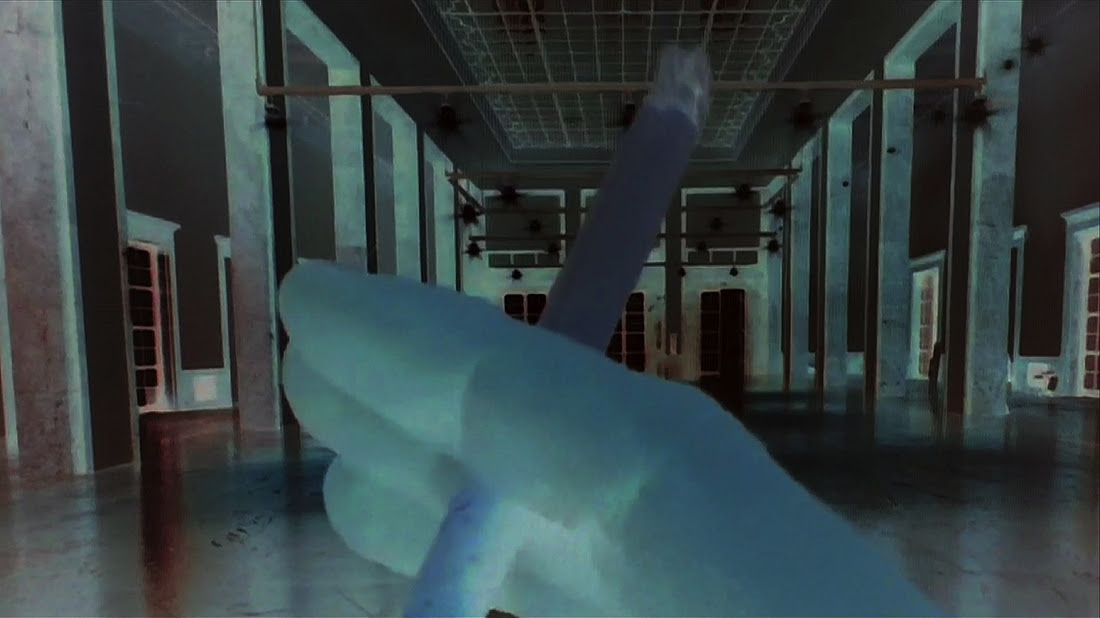 Laure Prouvost, If It Was, 2015. Courtesy the artist, MOT International (London/Brussels), Galerie Nathalie Obadia (Paris/Brussels) & carlier | gebauer (Berlin)
We always go far away, always further with Laure Prouvost's films. Trips, dreams, bad dreams, fantasies, we are always sucked into sensorial experiences, where our thirst for freedom and desire for new horizons break the walls down, free the voices, and shake the good manners up: we lick the museum's walls, our cellphone, our television; we drink the petroleum from the ground, we snuggle in some cow's udder …
We ride on the free high way of our very deep desires. We always go further, we go where our bodies lead us, we fly, we surf to avoid the asphyxia and breath, finally. Evasion, a free ride in our cigarette smoke, pfffff, with music, an original soundtrack, a car ride, a motorcycle ride, it bombs, rap, hip hop, WYNN, Frank Ocean, a Californication's mood!
Films never screened before in Paris will be shown at the Cinémathèque Robert-Lynen: Lick In The Past realized during her residency at the Fahrenheit Flax Foundation in Los Angeles, in counterpoint to We Will Go Far (2014), a film she made for the Museum of Contemporary Art in Rochechouart, both dealing with group of teenagers and their dreams. And If It Was where she imagines an ideal museum, free from walls, open to all desires, without any fences. A bonus of short videos will be screened in the Cinémathèque's lobby.
Laure Prouvost was born in 1978 in Lille. She lives and works between London and Antwerp. She won the Turner Prize in 2013. She took part in many solo and group exhibitions, among them: New Museum, New York (2014), Musée départemental d'Art contemporain de Rochechouart (2015), Haus der Kunst, Münich (until September 18, 2016), Le Consortium, Dijon (until September 25, 2016). She is represented by MOT International (London/Brussels), Galerie Nathalie Obadia (Paris/Brussels), and carlier | gebauer (Berlin).