Séance
Yuri Ancarani
Cinémathèque Robert-Lynen, Paris
Tuesday, April 14th, 2016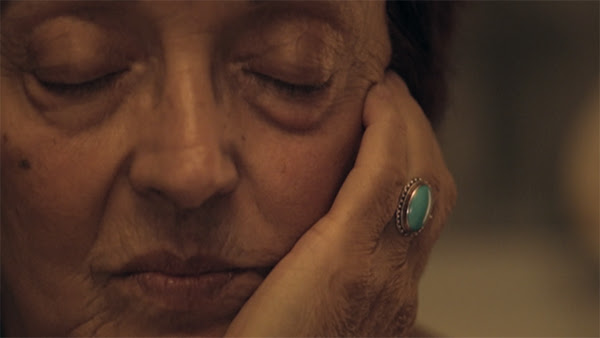 Yuri Ancarani, Séance, 2014. HD video, 29'. Courtesy of the artist, ZERO… (Milan), & Isabella Bortolozzi (Berlin)
Séance immerses us in the very first place within the mythical Torino apartment conceived by the architect Carlo Mollino for eight years (1960-1968). Throughout a sophisticated ceremony orchestrated by the artist and set up by Fulvio Ferrari, Casa Mollino's tenant, a virtual meeting happens between the psychologist Albania Tomassini and the mind of the architect who died in 1972.
The extraordinary interior of the house unfolds slowly: its unique atmosphere made of wallpapers populated by animals, precious furniture, and embroidered tablecloth; the rain sounds and the Po river passing in front of the building highlighting the strange and mysterious universe of this meeting.
The conversation that engages during the dinner between two hosts, one visible, the other invisible, deals on the topic of the mysterious world of beauty, and the passion for women by the famous architect known for his sulphurous Polaroids. The questions of creation, its purpose, its joys as well as death intertwine in this house where the architect has never lived but which he conceived as the "House of of the Warrior's Rest," the mimesis of a pyramid, a place designed to move from the realm of the living to the dead.
Yuri Ancarani was born in 1972 in Ravenne; he lives and works in Milano. Among his solo shows, he presented projects in 2014 at the Hammer Museum (Los Angeles) and in 2012 at the Museo Marino Marino (Florence). He participated in numerous group shows such as Liebe Deine Machine in 2015 at Kunstverein Hildesheim and Shit and Die in 2014 at Palazzo Cavour (Torino).