The Algerian Novel - Chapters I & II
Katia Kameli
Beaux-Arts de Paris, Amphithéâtre des Loges
Thursday, March 22nd, 2018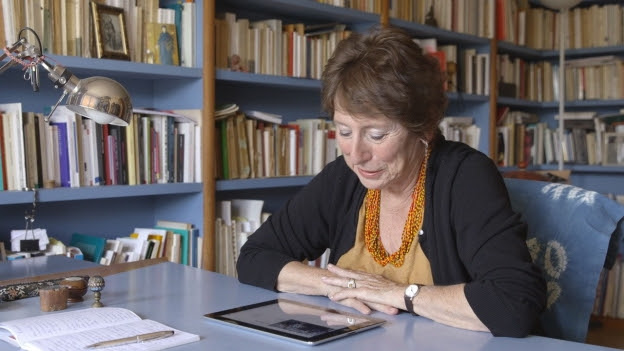 Katia Kameli, The Algerian Novel (Chapter II), 2017. Courtesy of the artist
With The Algerian Novel, Katia Kameli proposes an implacable and emotionally charged thinking on the making of images and the way in which representations of a particular context—here, the writing of Algeria's official history—lead to a more general imago-criticism of our relations with the narratives, ideologies, and images that shape and translate them.
In The Algerian Novel (Chapter 1), we are immersed in the recent history of Algeria and the memory of its inhabitants through the collection of images and postcards of a famous kiosk on Larbi M' Hidi street in Algiers, one of the busiest streets of this Mediterranean megalopolis with multiple historical strata.
In The Algerian Novel (Chapter 2), we return to the same images through the informed gaze of two major contemporaries: the philosopher Marie-Josée Mondzain and the author Wassyla Tamzali. Their analyses open up a space of negotiation from which history can regain momentum and embrace the complexity of points of view.
This screening inaugurates a yearly partnership between Caro Sposo and the École des Beaux-Arts de Paris.
Born in 1973, Katia Kameli lives and works in Paris. Graduate from the Beaux-Arts de Bourges and Marseille, she had in 2016 a solo exhibition at The Mosaic Rooms, London, entitled What Language Do You Speak Stranger ? Her work has been recently shown in group exhibitions at the Centre Pompidou, Paris, at the Mucem, Marseille, at Bozar, Burssels, and in the Bamako and Marrakech Biennials. She participates in 2018 at the Dakar Biennial.