The Causality of Hesitance
Mario García Torres
Cinémathèque Robert-Lynen, Paris
Tuesday, May 10th, 2016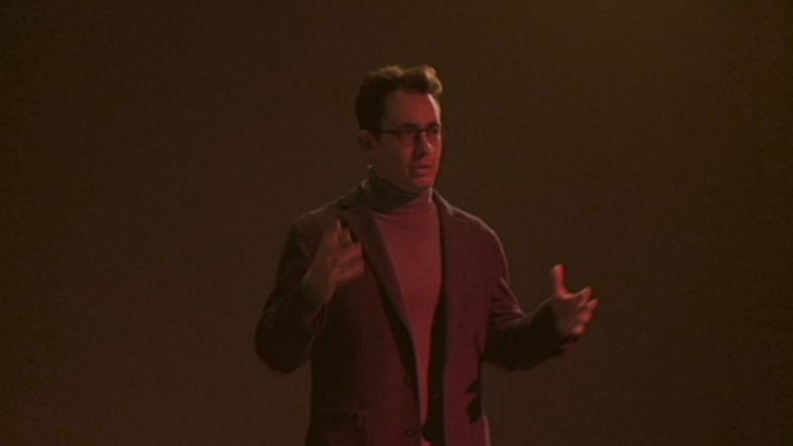 Mario García Torres, The Causality of Hesitance, n.d. HD video, 27'43. Courtesy of the artist, Jan Mot (Brussels/Mexico City) & neugerriemschneider (Berlin)
Commissioned and showed on the occasion of the exhibition Seth Siegelaub: Beyond Conceptual Art (Stedelijk Museum, Amsterdam, 2016), the video work The Causality of Hesitance by Mexican artist Mario García Torres, co-written with Alan Page, is a meditation on time and causality. Inspired by the interest of conceptual artists in the 1960s for these subjects and Siegelaub's own obsessions, his fictitious lookalike leads us through his spiral way of thinking, between the vision of a "former future" and a high-flying one-man show.
Born in 1975, Mario García Torres is a Mexican conceptual artist. He has used various media, including film, photography, sound, performance, and video as a means to create his art. His art explores the intricacies of the art system, mainly by looking at past events of conceptual arts history, targeting to show new perspectives on them and historiography. García Torres currently lives in Mexico City.
+
Spiral of Time Documentary Film
Jennifer West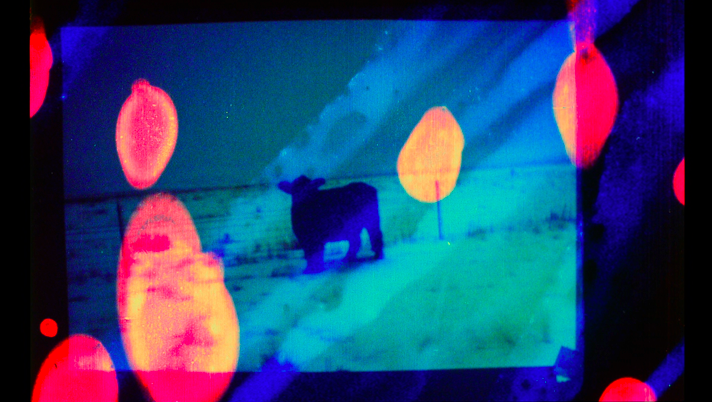 Jennifer West, Spiral of Time Documentary Film, 2013. 16mm negative transferred to HD, 9'10. Courtesy of the artist & Vilma Gold, London
Jennifer West employs an eclectic range of substances and processes to produce her films: nail polish and liquid eyeliner, deodorant and wine, spices and Jack Daniel's whiskey… as well as physical interventions as skateboarding, smearing, throwing, and drawing on the film roll. Performance is an integral part of the production process and the titles of her works inform of the components, processes, and participants involved in their making. Two films by Jennifer West are screened in the Cinémathèque Robert-Lynen hall.
Jennifer West is an artist, who for over ten years, has gained international recognition for her explorations of materialism in film. She was was born in Topanga, California and lives and works in Los Angeles.