Yes, These Eyes Are The Windows
Saskia Olde Wolbers
Cinémathèque Robert-Lynen, Paris
Tuesday, September 20th, 2016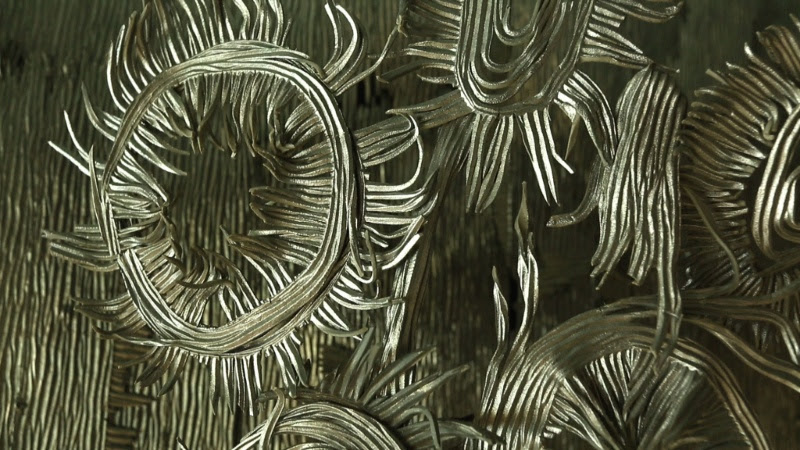 Saskia Olde Wolbers, Yes, These Eyes Are The Windows, 2015. HD video, 18'. Courtesy of the artist
In 1873–1874, when he was nineteen years old, Vincent van Gogh lived in London. He worked for an art dealer and took lodgings in a modest terraced housed in Brixton. One will even say he had a love affair with the daughter of his landlady Mrs. Loyer. Located at 87 Hackford Road the house is the topic of Saskia Olde Wolbers' film Yes, These Eyes Are the Windows.
In the 1970s, the house was meant to be demolished as part of the Greater London Council plans, until a postman, the hero of the whole story, discovers that van Gogh had lived there. Unoccupied since 2012, closed to the public, the house, which today bears a plaque commemorating van Gogh's stay, becomes a subject of speculation and rumors. And maybe that is why the piece, before being a film, was a sound piece made to be listened during visits in situ.
Born in 1971 in Bréda (The Netherlands), Saskia Olde Wolbers lives and works in London. She is represented by Maureen Paley, London, and Stigter van Doesburg, Amsterdam. Produced by Artangel, London, in 2014, Yes, These Eyes Are The Windows was exhibited in 2016 at Fondation Vincent van Gogh Arles.